Your Wedding Protection Plan.
Welcome to the latest issue of "Cheap Wedding Gems".
This e-zine will keep you up to date with all my latest tips and money saving ideas for your perfect cheap wedding day.
Don't forget to check out the "my-cheap-wedding" facebook page If you enjoy this e-zine and know someone who is getting married please forward a copy to them so that they can benefit from the various articles.
If this e-zine was forwarded to you by a friend and you would like to see more then please follow this link to see how you can sign up for future issues (don't worry it's completely FREE).
---
Contents:
- Your Wedding Protection - Don't allow yourself to be exposed to wedding suppliers going bankrupt.

- Latest articles on my-cheap-wedding.

- Tip of the month.

- Final thought.
---
Your Wedding Protection
In these difficult economic times we've come to expect to hear about companies going bankrupt.

But what if the company in one of the suppliers to your wedding and you've already paid them for their services?

If you've paid them cash or by cheque or DEBIT card then you have a big problem as you're now just one of what's likely to be a long list of creditors who are unlikely to get their money back.

The very nature of planning a wedding means you'll have to pay suppliers month's ahead of your wedding (even if it's only a deposit or part payment). This becomes a bigger problem when you consider the number of suppliers required to make your wedding work.

Before long those deposits and part payments will mount up to a significant amount of money.

So how do you go about protecting yourself against this happening to you?

Use a credit card - by using a credit card you are protected. However the value of the goods or services must be from £100 - £30,000.

You are even protected for the entire amount of the goods or services if you use the card to just pay the deposit (provided it's over £100). The credit card company is then jointly liable for the entire offering you some more piece of mind and allowing you to worry about other things.
---
Latest articles on my-cheap-wedding.co.uk

Outdoor Wedding Venues.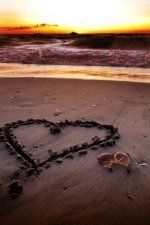 If you're considering an outdoor wedding venue then please take some time to consider all the potential stumbling blocks before you part with your cash (or credit card payment).

Provided you're aware of the potential pitfalls and plan for them then there's no reason why you can't have a perfect outdoor wedding reception.
---
Tip of the month.
Stop and think before every purchase :
It's really easy to get carried away when planning a wedding. You go to a wedding fair or speak to a wedding supplier and get caught up in the romance and end up buying lots of little things that you're convinced you'll need.
Rather than falling into this trap do what I try to do before I buy anything. Stop and ask yourself the following questions:
1. Do I really need this or do I just want it?
2. Will I actually use it?
3. Is it within my budget?
If the answer to one or more of these questions is no then walk away and don't buy it.
---
Final Thought
Consider the big high street stores for cheap wedding dresses. BHS and Debenhams offer wedding dresses for a few hundred pounds.

Until next month...





P.S. Why not send this to a friend who is getting married, you might just save them a fortune!
If this was sent to you by a friend and you enjoyed it, then click here to see how to go about signing up for more copies of my FREE money saving e-zine and get a complementary wedding planner.