Wedding Photography Cowboys.
Welcome to the latest issue of "Cheap Wedding Gems".
This e-zine will keep you up to date with all my latest tips and money saving ideas for your perfect cheap wedding day.
Don't forget to check out the "my-cheap-wedding" facebook page.
If you enjoy this e-zine and know someone who is getting married please forward a copy to them so that they can benefit from the various articles.
If this e-zine was forwarded to you by a friend and you would like to see more then please follow this link to see how you can sign up for future issues (don't worry it's completely FREE).
---
Contents:
- Wedding Photography Cowboys some of the most common wedding photography traps and how to avoid them.

- Latest articles on my-cheap-wedding.

- Tip of the month.

- Final thought.
---
Cowboys with Cameras
I know I've issued an ezine on wedding photography recently, but I thought this topic would be of interest as it was written and submitted by a photographer.

It gives a refreshing angle on how to avoid the Cowboys out there from the photographers point of view and shows that there are a lot of good photographers who still care about getting you the best pictures and the best service possible.

Anyway here's the link, so have a read and leave any comments at the bottom of the article.
---
Latest articles on my-cheap-wedding.co.uk

Wedding Guest Books.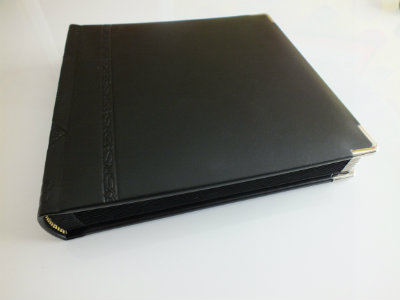 Althought they're not essential there's something really nice about being able to look back over a wedding guest book and being able to read all the lovely comments your friends and family wrote on the day.

Althought these traditionally take the form of a book I felt I wanted something that I could display every day and would remind me of our wedding day every time I saw it. Which is why I wrote this article.

Hopefully it'll inspire you to come up with some unique wedding guest book ideas. Again, please post your comments at the bottom of the article.
---
Tip of the month.
Don't overcomplicate things:
This seems to be my mantra recently (and I'm starting to annoy myself every time I say it). But it's probably the key to a successful cheap wedding budget.
Think about every aspect of your wedding day and ask yourself:
"Could I simplify this without detracting from it?".
For example, with your table centrepieces, if you're planning a large vase with a flower display. Could you get away with a very simple narrow vase with a single flower stem such as a Rose or a Lilly? It would look very elegant and would reduce your flower costs significantly.
As an exercise, write down a list of all the individual aspects of your wedding and try it! You might just surprise yourself buy how much you can slim down each of them and save some more money at the same time.
---
Final Thought
Things are starting to slowly improve on the weather front, so why not do a little research on growing your own wedding flowers. By the time the weather's right for planting you'll know exactly what you need and be ready to get your spade out.

Until next month...





P.S. Why not send this to a friend who is getting married, you might just save them a fortune!
If this was sent to you by a friend and you enjoyed it, then click here to see how to go about signing up for more copies of my FREE money saving e-zine and get a complementary wedding planner.