Wedding Flowers.
Welcome to the latest issue of "Cheap Wedding Gems".
This e-zine will keep you up to date with all my latest tips and money saving ideas for your perfect cheap wedding day.
Don't forget to check out the "my-cheap-wedding" facebook page.
If you enjoy this e-zine and know someone who is getting married please forward a copy to them so that they can benefit from the various articles.
If this e-zine was forwarded to you by a friend and you would like to see more then please follow this link to see how you can sign up for future issues (don't worry it's completely FREE).
---
Contents:
- Wedding Flowers it's time to start thinking about your flowers if you want to grow your own.

- Latest articles on my-cheap-wedding.

- Tip of the month.

- Final thought.
---
Cheap Wedding Flowers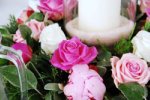 If you really want to save on your wedding flowers and don't mind putting in a little work then why not try arranging your own wedding flowers?

If you give yourself plenty of time there's no reason why you can't have a go and if it's not for you then you'll still have enough time to get someone else to do it!

If this is something that appeals to you then you really need to start thinking about it early.

You'll need to start thinking about how you're going to do it and more importantly how you're going to learn. Not to mention getting in some practice.

Check out this video on making your own wedding bouquets to start and you'll find thousands more on the net.
---
Latest articles on my-cheap-wedding.co.uk

Wedding Guest Books.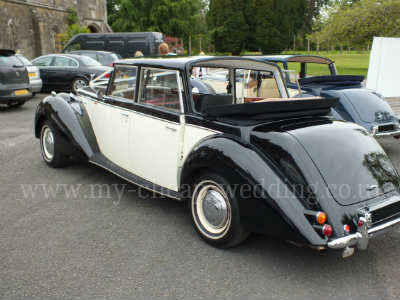 This month I've chosen to showcase one of our newest companies to list in our wedding directory.

They're Luxury Cars for Kent and they offer more than just wedding cars. In these difficult economic times they've diversified to include additional features to their services.

They can also offer wedding cakes, a chocolate fountain, flowers and even a wedding DJ.

It just goes to show that if you are savvy and do your research you can find companies who will go that little bit further and offer that little bit more in order to try and win your business.

Check out their page and if you know of any good value wedding suppliers that you're using tell them to send us their details so that we can share them with other brides to be.
---
Tip of the month.
Champagne Versus Prosecco.

Do you have Champagne taste but a Prosecco budget? If so don't worry.

Prosecco (Italian) and Cava (Spanish) are both very similar to Champagne but tend to be a little more palatable as they're less acidic and they're fruitier than Champagne. So you'll probably find that your guests may prefer these cheaper options anyway.

Plus they'll never know as they won't be pouring it themselves.
---
Final Thought
Our Facebook page is growing and growing. We've over 800 likes at present, so if you haven't already, drop by and get involved.

Until next month...





P.S. Why not send this to a friend who is getting married, you might just save them a fortune!
If this was sent to you by a friend and you enjoyed it, then click here to see how to go about signing up for more copies of my FREE money saving e-zine and get a complementary wedding planner.