Luxury Cars for Kent Wedding Car Rental
Luxury Cars for Kent offer a wide range of Chauffeur services including: Wedding Cars, Executive Client Travel, Airport Transfers, Theatre and Event Transportation, Personal London Car Tours and many other additional services.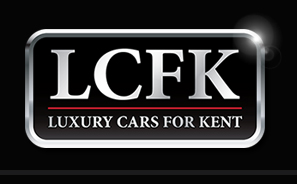 Contact Details:

Website: www.luxurycarsforkent.com

Contact Simon: 07733923926

Email: lcfk(at)hotmail(dot)co(dot)uk

View Larger Map
The complete Wedding Packages include transport for The Bride or Groom in a luxurious new Long Wheel Base silver Mercedes S Class, with floral decoration, ribbon colour of your choice, champagne on ice plus a host of other extras.

Alternatively you could also decide to have your transport come in the form of one of our themed vehicles such as Del Boy Trotters Van a Magnum PI red Ferrari or maybe a Police Motorcycle escort! We have a large choice of vehicles and will be able to offer you the best choice for your wedding day transport.
Additional Wedding Options:
Luxury Cars for Kent or (LCFK) is made up of family members who work together in different aspects of the company to give it a real personal feel and to help shoulder the stress of your special day, or making sure that you get to that big meeting on time relaxed and ready for business.
Chocolate fountain - to help with your after Wedding entertainment plans LCFK also have "Luxury Chocolate Fountains Kent" who can provide a chocolate fountain colour co-ordinated to match your after Wedding event, a cake maker and also a very experienced DJ. We also have an in house florist with over 20 years' experience for all your floral needs.


Wedding Cakes - our wedding cakes are produced by our "cake lady" who works from her home and some of her creations are no less than stunning. She has been making cakes for events for most of her life and has been asked by numerous large companies to work for them on a permanent basis but, she prefers to work with her husband from her own professional set up at home.


Wedding flowers - our florist owned her own shop in Rochester High street for many years but now finds that she is more suited to working at home creating floral extravaganzas for all types of events.  


Wedding DJ - finally our wedding DJ has been supplying music to pubs, clubs, weddings and various other functions for over 10 years.
Put this all together and you'll have a very good reason to use LCFK's services. The fact that we can provide all these services under one roof means it's easy for us to co-ordinate with each other and you only have to liaise with one company, leaving no room for error on your most important day.  

Additional Services:

Our company's Corporate Travel side is extremely customer orientated, your professional Chauffeur has over 16 years' experience in the business, is always dressed impeccably, has a cheerful but business like demeanour and keeps the vehicle immaculate. 

Our Cars:
LCFK's primary vehicle is a Silver new shape Mercedes S Class long wheel base limousine. With ample leg room in the back, electrically adjustable, heated rear seats, rear blinds, and a rear sunroof this vehicle is geared towards passenger comfort as is the industry's leading car for client transportation.
LCFK also boast a number of themed vehicles including Del Boy Trotters Van which is an exact replica of the one used in the Only Fools and Horses series, right down to the faux leopard print interior, roof rack and suitcase, dixie air horns and blow up dolls, lovely jubbly.
You could also opt for a Police Motorcycle Escort form our fully liveried ex-Police Honda Pan European complete with authentic looking rider.  
All the staff members at Luxury Cars for Kent are highly skilled and very experienced in their own field.
Our chauffeur has 16 years' experience in the executive travel industry and most importantly really enjoys what he does which is reflected in the positive feedback we get from our numerous happy clients.
Luxury Cars for Kent has a steady group of customers, situated around Gravesend, including business clients and also a lot of private return customers who have used our Company's services for personal trips.  
The company is managed by my-self, Simon Cronin. I've worked in the Executive Travel trade for many years and we're a member of The Mercedes Owners Club and the company's mechanic has even been featured in their magazine.
Contact us:

Please feel free to ask me any questions you may have by using the contact box below and I'll get straight back to you with an answer.
Return From Luxury Cars for Kent to the wedding cars & transport results page.
Return to the main Directory Search page.