Get

Cheap Honeymoons
We all want cheap honeymoons; however, we all also want romantic honeymoon locations that we'll remember for the rest of our lives.
I know you are probably thinking the two don't go together. But, if you are careful, there is no reason why you can't have one of the top honeymoon locations for less than you may think.
Use my affordable honeymoon ideas to help find your perfect honeymoon location and stay within your honeymoon budget. If you know where to look, you will be able to find honeymoon travel deals and inclusive honeymoon packages that are surprisingly good value.
As with most things, the internet will usually offer up the best deals and the best prices.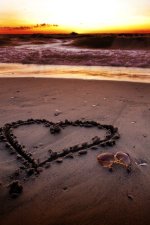 Budget Honeymoon Articles:

cheaper honeymoon ideas - with a little thought you will be able to save significant amounts of money on your honeymoon. Get my favourite cheap honeymoon ideas here...
My top honeymoon locations for budget conscious brides - These are some of my favourite budget conscious honeymoon locations. Where, with the right planning you won't have to spend a lot of money once you are there. Remember there are ways of choosing some of the top honeymoon locations without breaking the bank.
All-inclusive honeymoon packages - that way you know exactly what your honeymoon will cost. More often than not we all go away and then end up spending a fortune on food, drink and excursions. With an all-inclusive honeymoon you can budget much more accurately.
Choose a Honeymoon cruise package - This is the ultimate in relaxation. Imagine lying on a lounger while your surroundings pass you by and your next excursion comes to you.
Have an alternative honeymoon - If you can't afford to go abroad why not do something locally that is going to be extremely memorable such as a haunted honeymoon or a murder mystery honeymoon!
We all have different ideas about what type of honeymoon we want or where in the world we want to go. Maybe you want a once in a lifetime trip that you will never out-do or perhaps you're happy staying local in order to save even more.
Whichever you want for your honeymoon you can have it for less that you thought possible by simply following the tips and ideas in my articles about cheap honeymoons above.

My best piece of advice is to start early, think about your honeymoon and start planning as soon as possible. That way you'll have time to research your various options and plan your activities and potential expenditure while you're there.

If you follow my pointers, you will be able to find your own affordable honeymoon after all honeymoon travel deals are always available; you just need to know where to look.
Return from Cheap Honeymoons to the home page.