Cheap Honeymoon Ideas
My Favourites
Just because you want cheap honeymoon ideas doesn't mean the honeymoon won't be enjoyable.
Yes, we would all love to go 5 star all inclusive to a beach paradise but you also have to be realistic. A honeymoon is only a week or two out of your future lives together, so it's not worth getting into debt over.
For this reason I have compiled some of my favourite cheap honeymoon ideas so that you can have your pick of the discount honeymoons.
So if you don't have much money in the budget for a honeymoon, don't despair, you can try the following:
My Favourite cheap honeymoon ideas: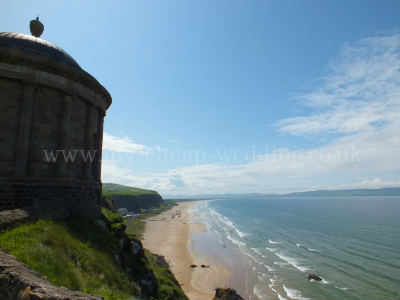 Home swap - This is a great way of seeing different countries which may otherwise be out of your budget. Another bonus is you get to stay in a proper home with all your usual amenities there to enjoy. You can save a substantial amount on accommodation as you only have to pay for the flights (then if you use a budget airline and book early you can save even more). Who said affordable honeymoons were difficult?
Camping - Ok, this isn't going to be everyone's idea of a perfect budget honeymoon, but you can potentially save a substantial amount of money as camping fees are normally a lot less than hotel accommodation.

Plus you'll be able to come and go as you wish and many of the best honeymoon resorts will have areas nearby where you can camp. At the end of the day, if you don't like the site you can pack up and move somewhere else. Do, however, research your camp sites before booking to make sure you know what services are available and that it's not next to an airport etc.

Stay local - (This is possibly my favourite of the cheap honeymoon ideas). If you're anything like me you probably have some fantastic locations right on your doorstep (like the picture above), but because they're relatively convenient you haven't felt the urge to visit them. By staying local you can save the cost of the air fare which can be a substantial part of your honeymoon costs.
Stay with some friends - Again, maybe not the most popular of the cheap honeymoon ideas, but it makes for a very cheap honeymoon. Friends won't charge you to stay for a few nights (good friends anyway!), but you should at least take them out for a meal or two or buy them a present to say thanks. This will still be a lot cheaper than flights and hotel rooms plus it makes for a very unique honeymoon.
Use family and friends holiday accommodation - Do any of your friends or family have a holiday home or apartment? If so ask them if they would be prepared to let you rent it off them for the honeymoon. You will normally get a very good rate, or if you are lucky they might even let you have it for free as a wedding present.
House sit - you can house sit for friends or check out the many websites for people looking for house sitters to keep an eye on their properties while they're away.

Stay at a Hostel - Traditionally we think of hostels as shared dorms full of lots of people in very basic accommodation. However, if you do a little research on line and speak to the hostel locators you can find private hostel rooms for two at locations all over the world. They'll be more expensive than regular hostels but they will be cheaper than traditional hotel rooms.
Use any of the budget airline companies - The budget providers now fly to most of the popular locations around Europe and the rest of the world. But book early in order to get their best prices.
Stay at casino hotels - These hotels provide top notch rooms for less than you would expect. They do this to draw you into their casino, where they hope to relieve you of more money. So if you have good will power (and only if you have good will power) this may be an option for you.
As you can see from the cheap honeymoon ideas above, you have lots more options over and above the cheap honeymoon packages and the other usual options.
So if you think your budget won't allow for a honeymoon, think again, you just need to get creative with your ideas, think outside the box and you should be able to get an affordable honeymoon that suits your budget.
Related Articles You Might enjoy:
Honeymoon Travel Deals and How to save money on Them
My Top Honeymoon Locations.

Return from Very Cheap Honeymoon Ideas to Cheap Honeymoons.