Finding Cheap Wedding Rings

Finding cheap wedding rings initially sounds easy but there are a multitude of things you'll need to understand if you want it to be a smooth process.
Long after your guests have forgotten your big day and visitors stop asking to see your wedding album what have you to remind you of your big day? Your wedding rings!
They're constantly on display for everyone to see. So it makes sense to get the right wedding rings at the right price for your budget.
Regardless of whether you're based in the UK, Ireland or the US there's a huge choice of wedding rings available (from platinum wedding rings to palladium, gold, white gold and even sterling silver wedding rings), not to mention styles and prices and of course the quality can vary immensely.
It can seem overwhelming but if you follow the links below to my articles on each type of wedding ring will simplify the process for you and make finding the perfect cheap wedding rings much more straight forward.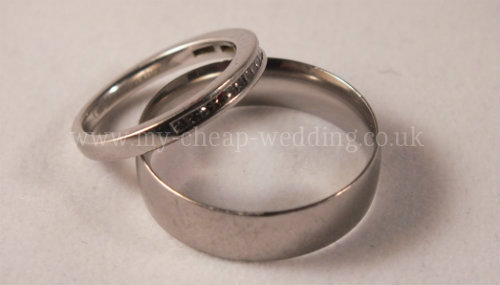 Materials: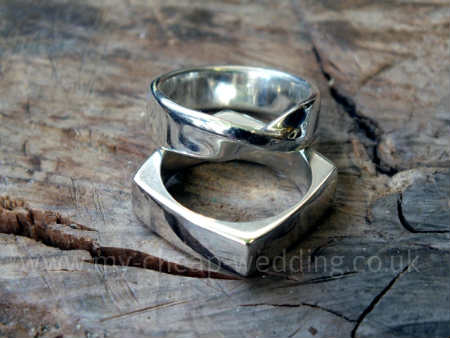 Design:
Unique wedding rings - we all want our rings to be special and in a perfect world I'm sure you'd like a wedding ring that's totally unique to you. We all assume unique rings will cost the earth, but they don't have to, if you know what to look for.


Celtic knot wedding rings - maybe you have Irish or Scottish roots, maybe you just like the Celtic designs or perhaps you want one to match your claddagh engagement ring. Either way here's some pointers on what to look for and where to buy them at the right price.


Design your own wedding ring - This used to be the preserve of the rich and famous but nowadays you just need to know what to look for and where to find it.


Wedding ring profiles - the shape of your wedding ring will have a significant affect on how comfortable it is to wear and the overall look. This will have more of a bearing on your groom if he's not used to wearing a ring.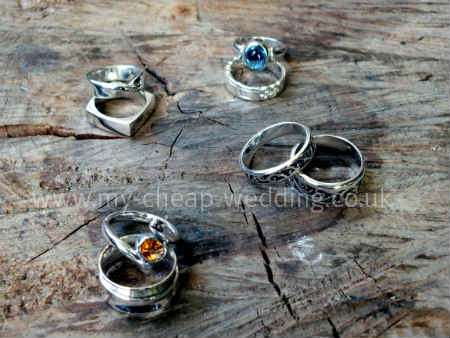 The Grooms Choice:
Men's wedding rings - Men's rings are usually more expensive than ours as they typically contain more metal. But there are some tips and tricks you can employ to help keep the price down.

---
As I have mentioned numerous times throughout this site, the first thing to do is to know your budget. Set a price you can afford and stick to it. When you go into the jewellers tell them what your budget is and ask them NOT to show you any rings above this price, after all getting cheap wedding rings means not going over budget.
Some jewellers will use the following tried and tested technique to get you to spend more. This involves bringing you a selection of rings, some below your budget (which they will show you first), then a few around your budget and finally some that will be above your budget.
This technique relies on human nature as they know you will be drawn to the ones above your budget and they hope you will be tempted to stretch your budget to buy the more expensive ring.
DON'T FALL INTO THIS TRAP!!! Be up front and tell them, if they bring you any rings over budget you will leave and buy the rings elsewhere. I know that sounds very dramatic, but it's cheap wedding rings you're after and it could save you a lot of money.
Another valuable tip when choosing cheap wedding bands is not to immediately buy from the jewellers where you got your engagement ring, even if you felt they gave you got a great price.
You should treat the purchase of your cheap wedding rings as an entirely separate transaction and get at least three quotes from different jewellers.
Hopefully this and the linked articles above will help dispel the myth that cheap wedding rings don't exist.
Like anything else in the wedding industry, if you know where to look you'll always be able to save money.
Return from cheap wedding rings to the home page