Channel 4 Wants You
To Take Part In a New Documentary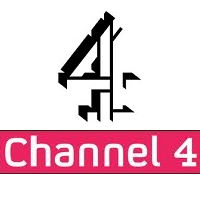 CHANNEL 4 DOCUMENTARY
Channel 4 is looking for a couple who are getting married this year on a very tight budget to take part in a documentary. We want to celebrate the fact that more and more couples are finding new and clever ways to get the wedding they want at a fraction of the price.
If you're getting married or know someone who is, please get in touch.
Call Gayl on 020 **** ****
or email gayl.paterson@****************.co.uk
****THIS OPPORTUNITY HAS NOW CLOSED AS OF SEPTEMBER 2011****

Just because this opportunity has now closed there is no reason why you can become a wedding penny pincher yourself, just as I did. Use the links to the left hand side of this page you check out all the different ways you can reduce the cost of your wedding.
Trust me no matter what aspect of your wedding you are currently dealing with there is a way of saving money on it.


Return from Channel 4 TV opportunity to Wedding Opportunities.
Return from Channel 4 TV opportunity to my-cheap-wedding home page.