Black Wedding Invitations
Black wedding invitations or black and white wedding invitations can make a real style statement with your wedding stationery.
Monochrome colour schemes for weddings are becoming more and more popular, and couples are co-ordinating their stationery with their colour scheme.
The beauty of black or black and white wedding invitations is that they can look very elegant and stylish without the need for any extra embellishments such as ribbons, crystals etc. so they should also be cheaper.
This monochrome colour scheme also lends itself to both classic and contemporary designs so it should fit your theme no matter what it is.
For a really bold design, white graphics on a black background catches the eye well but if your're printing them yourself you'll use a lot of black ink and will need a good quality printer to pring even black tones.
Alternatively, if you find the idea of black invitations a bit too dramatic, black print and graphics on a white background also looks great and should use less black ink. Baroque, damask, paisley or floral patterns are all very popular.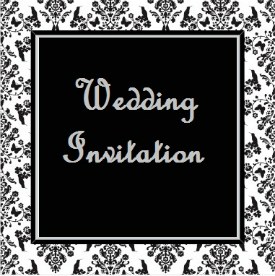 If your invitations are white with black graphics, why not couple them with black envelopes for extra contrast. But bear in mind, coloured envelopes will normally cost a little more.
If you're having black stationery with white graphics, then white envelopes provide a nice contrast. If your black invitations are standard sized, you could source your white envelopes from the high-street or online to save on your stationery costs.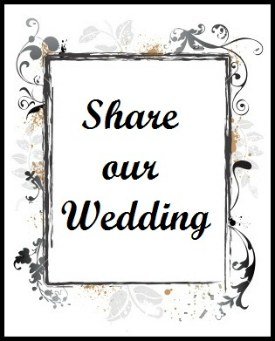 As with any wedding stationery, you'll find a big selection of providers online offering everything from seal and send wedding invitations to free printable wedding invitations and everything in between.
So, when looking for your black and white or black invitations shop around for the most competitive price.
For more articles on the many different types of wedding stationary use the link below to return to my main page on cheap wedding invitations where you'll find links to all the other stationary related articles.
Return from Black Wedding Invitations to Cheap Wedding Invitations.