Simple & Beautiful Caribbean Weddings.
Lots of you may have thought about Caribbean weddings only to dismiss the idea assuming it would be too expensive and too much hard work to organise. Not so fast, this is a popular misconception which I intend to dispel over the next few minutes.
If handled correctly a Caribbean wedding, just like many other weddings abroad, can actually cost less than a wedding at home and can be even less hassle to organise, if done correctly.
Don't get me wrong, there will be some couples out there for whom a wedding in the Caribbean just wouldn't work. So first we need to establish if it would work for you?
- Do you intend having a lot of guests - if so you will probably save money staying at home for the wedding as it would cost £1,000 plus (depending on the package) for each guest to fly to and stay in the Caribbean.
However even if you are having a lot of guests but you feel they would be quite happy to spend the money travelling to the Caribbean for a holiday and a wedding, then great.
- Were you always planning to have a small wedding with immediate family or close friends only? - If yes, then you are an ideal candidate for this type of wedding.
Maybe you don't see the point in spending all that money on one day and then more money on a honeymoon. Well an all inclusive honeymoon package in the Caribbean can roll both into one, letting you spend a holiday with your closest family/friends and get married at the same time.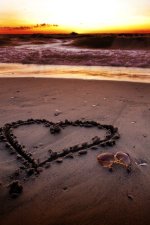 I have mentioned this before in the wedding package page, but I think it is important enough to go over again here in caribbean weddings. If you decide to go with a wedding in the Caribbean or anywhere else abroad, you should really consider going with an "all inclusive" package.
These will have a licensed marriage official, decorations, witnesses (if required), a wedding planner (essential), flowers, cake and music etc. Some packages may also include photographs, a meal for guests, spa packages etc.
Now this next bit I can't emphasise enough, CHECK WHAT IS AND WHAT IS NOT INCLUDED before you book. All resorts are different and they will all have some thing which is extra, so, if you're not sure ASK.
If you find that you have to pay extra for something you need e.g. photographs, always get a quote in writing before you book the package and again, don't be afraid to negotiate. When pushed they may include it in the deal if they think they are going to lose the whole package because of the price of the photos.
The resort should provide a wedding planner who will take care of all the details including the legalities. This means you can sit back and respond to the odd email where they need you to confirm colours of flowers etc.
Many of the resorts websites will steer you towards booking your own flights and while that is an option, think carefully. Consider the risk from volcanic ash and other unforeseen circumstances which could threaten your Caribbean dream.
For that reason I would ask you to at least consider booking a package deal with a travel agent. That way you will have the best coverage should the unthinkable happen. You should also consider taking out wedding insurance for the same reason, plus it will cover wedding presents, dress, and rings and so on.
If you are going to use a travel agent the same rule applies as with everything on this site (yes I'm sure you know what I'm about to say!) get 3 quotes and don't be afraid to haggle, there is always going to be another travel agent who can get you the same deal.
Another bonus with a Caribbean wedding is the weather.
In St. Lucia from June to November the temperature ranges from approximately 23-31 deg.C. and 21-28 deg.C. in December. It does tend to be a bit cooler between January and March but even then the range is typically around 21-31 deg.C.
December to May is the driest and coolest time with temperatures between 21-31 deg.C. with medium humidity. Despite these temperatures if you choose St. Lucia there are mild trade winds blowing to keep you cool.
Barbados has similar weather to St. Lucia. It is normally warm all year round with average temperatures between 23-30 deg.C. and nights are usually a little cooler than St. Lucia. Barbados has a constant northeast trade wind which keeps things feeling refreshingly cooler.
Related Articles
Beach Wedding Ideas.
Cheap Weddings in Las Vegas.
Wedding Package Deals.
Weddings Cruises.

Return from Caribbean Weddings to Cheap Wedding Reception.
Return from Caribbean Weddings to My-Cheap-Wedding home page.