Save the Date Wedding Invitations
and Save Money
Save the date wedding invitations are a great way of keeping your wedding date to the forefront of your guests' minds.
After all you don't want them to put your card away in a drawer and forget about sending their RSVP or worse still planning something else that clashes with your big day.
This type of invitation is usually postcard-shaped with a small magnet attached so it's easy to stick to a fridge door for easy reference. They're also be a good way of keeping your stationery costs down, as they are much simpler to make than traditional wedding invitations.
You may have already considered sending out save the date cards or save the date magnets to your guests as soon as you set the date with the venue. If however you have decided against sending these out to help reduce your costs, you can still send out actual invitations that have a fun twist on the save the date theme.
They usually take the form of a postcard rather than a folded card. You should also consider sending them out to your guests a little earlier than normal. That way they serve as an invite and a save the date card or magnet.
Steps involved in making save the date wedding invitations:
Create your design - you can use an existing photo, manipulate a picture using a picture editing programme or get a local print company to design it for you (check out my article on picture wedding invitations for more tips).
Come up with the wording you want for the back of the card (or if you're feeling very energetic you could hand-write each one and personalise them. But bear in mind, if you've a lot to do it'll take a long time to hand write them). It's perfectly acceptable to print the main message and leave a space to handwrite your guests names etc.
Buy blank postcards or postcard sized card and print the image onto the front and the text onto the rear.
Buy some small stick on magnets or magnetic strips to attach to the rear of your card. That way, your guests can stick them on the fridge and have a constant reminder of your wedding date.
The images below show a quick mock up I was able to prepare in around 5 minutes on my PC, but you can be as creative as you like. You could use a photo of the two of you (perhaps from your engagement party) or mix in some clipart images etc.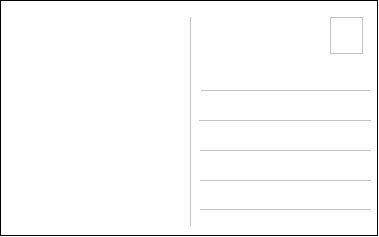 So, as an alternative to save the date magnets or traditional wedding invitation cards, save the date wedding invitations can be a fun way of adding a little personal twist to the traditional wedding invitation and hopefully save you some money as well.
Check out my articles for more ideas on making your own wedding invites and wedding invite etiquette.

If they suit your personality, these fun wedding invitations are a great way of getting your guests excited about your big day. An alternative to this type of wedding invite is seal and send wedding invitations.

Return from Save The Date Wedding Invitations to Cheap Wedding Invitations.

Return to the home page.